Lately, I've been on a huge reading kick. For those of ya who know me, know that I'm somewhat of a book hoarder. But the last couple of years I've been finding it hard to find the time or the focus to read. Last week I spent an hour going through my 4 large moving tubs (and my random stashes around our apartment) to find my copy of "Orange is the New Black". As someone who is obsessed with this show, I thought I'd finally read the book – what could be better I thought. So I literally went through hundreds of books before I found it. And then my husband says to me: "We're still watching the show, do you really want to know what happens?" Couldn't have said that BEFORE I dug through all of those books?? Usually I read a lot of heavy non-fiction or biographies, but this time I just wanted an easy old favourite. And ya know what? I opened the first tub and it was right on top – hallelujah!
Besides trying to find some down time, I've been testing a lot of recipes lately. Some good…..some well let's just say I wouldn't have fed it to our dog. We don't actually have a dog yet, but when I finally convince my husband, we WILL have one….or two. I mean if ya already have one, what's one more? ;-) Anyhoo, back to our dogless reality. So, I've been testing Lemon Cupcake recipes like they're goin' out of style.  I think at this point I've probably tried 5 recipes before I finally adapted one to make the best lemon cupcakes. It's a good thing I like lemon because I've tasted countless cupcakes the past week. I have a feeling I'm going to regret my next dentist appointment with all the sugar I've consumed.
Ingredients
1-1/2 cups at self-rising flour
1/4 teaspoon salt
1/2 cup unsalted butter, at room temperature
1 cup white sugar
2 eggs, at room temperature
1/2 teaspoon vanilla extract
2 tablespoons lemon zest
1/2 cup whole milk, divided
2 tbsp lemon juice, divided
Directions
Preheat oven to 350 degrees. Line cupcake pan with cupcake liners.
Sift the self-rising flour and salt together in a bowl.
In another bowl, beat the unsalted butter and sugar with a stand mixer until light and fluffy. Beat in the eggs one at a time, beating each egg until incorporated before adding the next. Mix in the vanilla extract and lemon zest.
Gently beat the flour mixture into the butter mixture, one third at a time, alternating with half the milk and half the lemon juice.
Fill the prepared cupcake liners with batter 3/4 full, and bake in the preheated oven until a toothpick inserted in the centre comes out clean, approximately 17-21 minutes, depending on your oven.
Let the cupcakes cool in the pans for about 10 minutes before removing them to finish cooling on a rack.
http://www.paperandbirch.com/2014/08/21/the-best-lemon-cupcakes/
Recipe adapted from AllRecipes.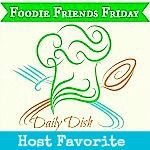 Would love to hear from ya, so leave a comment below and say hi! :) 
~Natalie